Introduction
Small firms face multiple challenges in establishing their presence and attaining growth in today's fast-paced and fiercely competitive business environment. Fortunately, the development of digital marketing has offered these firms a lifeline, delivering a variety of benefits of digital marketing for small businesses that may significantly impact their bottom line. In this article, we'll take a look into the game-changing world of digital marketing to learn how it may support small businesses in prospering rather than just surviving, which will ultimately result in a significant rise in Return on Investment (ROI).
The Digital Revolution and Its Benefits for Small Businesses
The digital revolution has completely changed how businesses run. A new era of opportunity for small businesses has emerged as a result of the digital revolution, from the way they interact with clients to the way they sell their goods and services. Let's explore the key benefits of digital marketing for small businesses and see how it may significantly increase your return on investment.
Cost-Effective Marketing
Traditional marketing strategies frequently have high costs, which prevent small businesses with tight resources from using them. On the other hand, digital marketing provides a less expensive option. You may take the benefits of digital marketing for small businesses and reach a large audience without spending a fortune by using tactics like social media marketing, email marketing, and search engine optimization (SEO). You may increase your ROI by strategically deploying your resources.
Precise Targeting
The capability of digital marketing for small firms to target particular customer segments and demographics is one of its most important advantages. You may target a specific audience based on characteristics like age, location, interests, and online behavior using platforms like Google Ads and Facebook Ads. Your marketing efforts will be focused on individuals who are most likely to convert thanks to this exact targeting, which will increase your return on investment.
Measurable Results and the Positive Impact on ROI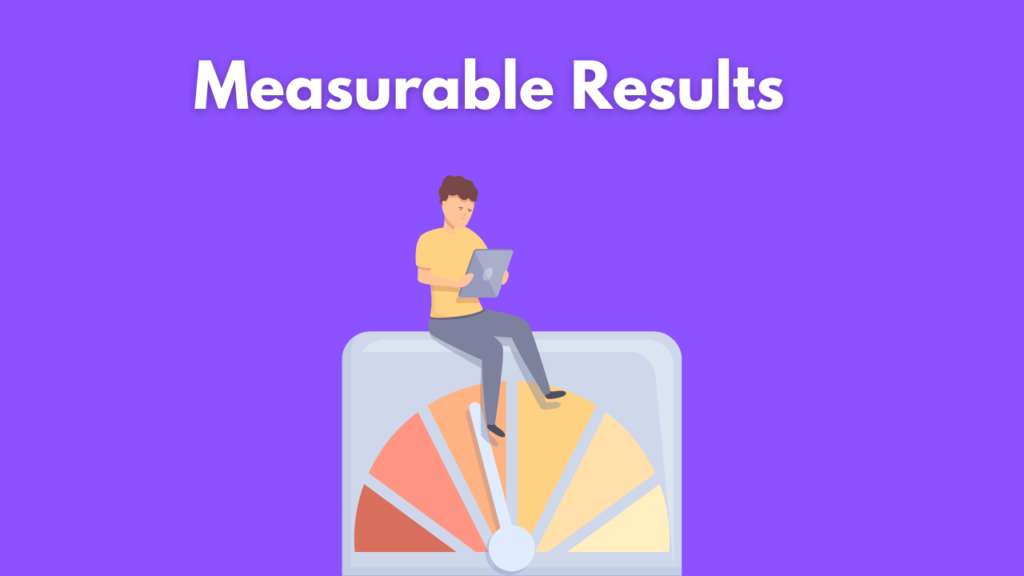 Real-time information and statistics from digital marketing allow you to precisely track the success of your efforts. You can analyze metrics like website traffic, click-through rates, conversion rates, and social media engagement to make data-driven decisions and improve your tactics. When it comes to maximizing the benefits of digital marketing for small businesses and eventually getting a higher ROI, this kind of responsibility and transparency is priceless.
Enhanced Brand Visibility
It's important to have a strong online presence in today's congested digital market. Small businesses may increase their brand visibility through a variety of channels thanks to digital marketing. Your company will show up in pertinent search results if your website has been optimized for search engines (SEO). Additionally, building brand awareness and trust via the creation of captivating content and active engagement with your audience on social media platforms can result in an increase in sales and return on investment (ROI).
24/7 Accessibility and Its Influence on ROI
Digital marketing enables your company to be reachable to customers 24/7, in contrast to traditional marketing channels with fixed business hours. This constant accessibility can result in higher conversion rates and, as a result, a greater ROI, whether it's through an engaging social media presence that responds to customer questions whenever they arise or an e-commerce website that enables online sales.
Competitive Edge and Its Impact on ROI
By leveling the playing field for smaller firms, digital marketing enables them to compete with bigger corporations. Utilizing the Benefits of digital marketing for small businesses will help you stand out from the competition and build out a niche for yourself in your field. In the digital sphere, being flexible and quick to respond can provide you with a competitive advantage that increases ROI.
Building Customer Relationships and ROI
Digital marketing also focuses on retaining current clients in addition to bringing in new ones. You may create long-lasting Connections with your audience through social media interaction, email marketing campaigns, and personalized content. Loyal consumers are more likely to repurchase from you and recommend your business to others, which increases your ROI over time.
Adaptability and Scalability for Improved ROI
The market for digital marketing is always changing. This is an opportunity for small firms if they adopt new trends and technologies. Staying flexible and scalable can result in continuous development and a higher return on investment, whether it's through the adoption of video marketing, the exploration of new social media platforms, or the use of artificial intelligence for tailored recommendations.
Looking for Digital marketing services for your Business? Click to get a Free Quote Now.
Conclusion: Maximizing the Benefits of Digital Marketing for Small Businesses and Your ROI
In conclusion, there are numerous benefits of digital marketing for small businesses. The benefits are obvious, ranging from cost-effectiveness and precise targeting to demonstrable results and increased brand visibility. Small businesses can not only thrive in a competitive market but also survive by utilizing the power of digital marketing. A sign of how effective digital marketing is as a growth strategy is the capacity to maximize ROI through deliberate initiatives. Don't put it off any longer; use digital marketing instead, and watch your small business soar to new heights of success.
Remember that consistency in effort, an advanced understanding of your target, and an ability to adjust to shifting trends are the keys to a successful digital marketing campaign. By doing this, you can make sure that your small business reaps the full benefits of digital marketing for small businesses, which will ultimately result in a significantly greater ROI.
F.A.Qs